News & Events (1 page)

Updated: February 2013


Latest News from the Lotsaspots house
Rest In Peace Our Lovely Missi
Evo wins Best In Show, Best Dog and Best Black In Show At The British Dalmatian Club Show
Evo Stud Book Number and Lotsaspots Affix added
THANK YOU FOR ENQUIRIES FOR EVO BUT HE IS NOT AVAILABLE FOR STUD

Check out what we get upto on facebook "Lotsaspots Dalmatians"


REST IN PEACE OUR LOVELY MISSI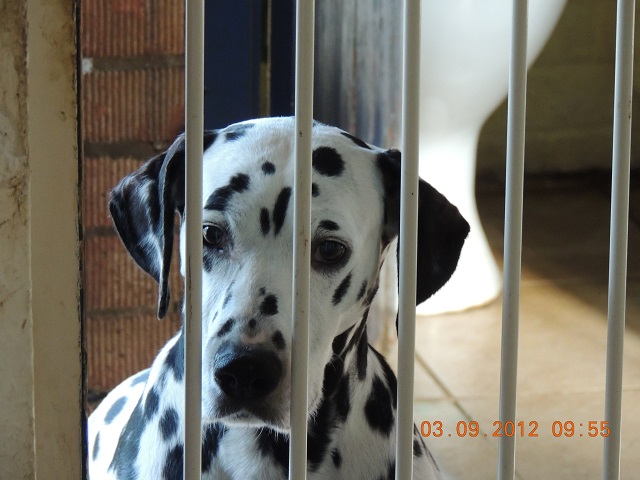 We are sad to announce that we had Missi put to sleep on the 26th January 2013,
Not quite making her 12th birthday. She will be sadly missed by us all here.
It is also very strange after 20 years to now just have the one Dalmatian in the house.
EVO WINS BEST DOG, BEST BLACK AND BEST IN SHOW - NOVEMBER 2012 THE BRITISH DALMATIAN CLUB OPEN SHOW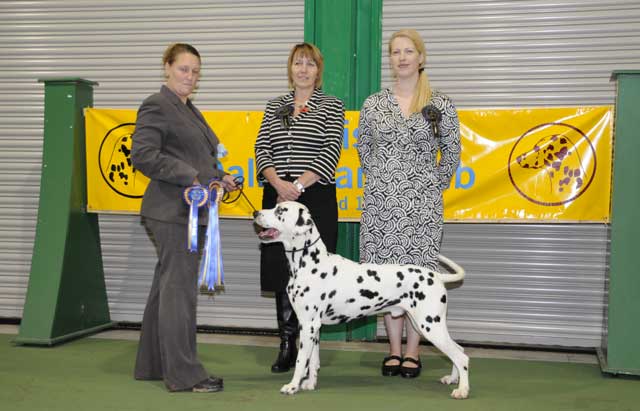 Critique : 1st Ayers' Elaridge Evolution at Lotsaspots. Yes, he is a big boy, but his quality and overall balance can not be denied. I have judged him over 2 years ago, and if anything, he is better. B/s masculine boy of excellent type. Strong head without being coarse. Excellent arched neck into well laid shoulders with defined wither. Solid round bone down to correct, tight feet. Deep capacious chest with good depth of brisket and excellent forechest. Well angulated hindquarters with well set hocks propelled him around the ring in a rhythmic action with ease, though his exuberance can be a little hard for his handler to contain at times. To top it off his coat was in sparkling condition and he is beautifully decorated with evenly distributed spots. A privilege to put my hands on him, if I could build a dog, this would be it! Thrilled to give him BD and see him take BIS. Thank you to Janet Saunders (Dallydal Dalmatians) Who Judged the Dogs
OUR WINNING TROPHIES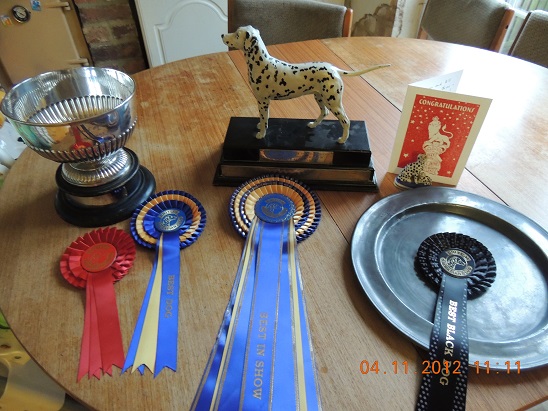 Main winners at The BDC Club Open Show:- Best In Show Elaridge Evolution At Lotsapots
Reserve Best in Show Jilloc's Young Treasure (IMP SWE)
Best Puppy In Show Luccombe Strawberry Dream
Best Veteran In Show CH Buffrey Sprig o Mint JW

Best Dog & Best Black Dog Elaridge Evolution At Lotsapots
Reserve Best Dog & Best Liver Dog Dalleaf Devils Disciple JW
Best Puppy Dog Millbelle Lithium
Best Veteran Dog Takesti Moon Dancer
Best Bitch & Best Black Bitch Jilloc's Young Treasure (IMP SWE)
Reserve Best Bitch & Best Puppy Bitch Luccombe Strawberry Dream
Best Veteran Bitch CH Buffrey Sprig o Mint JW
Best Liver Bitch Dalmark The Sandwitch

EVO STUD BOOK NUMBER & AFFIX ADDED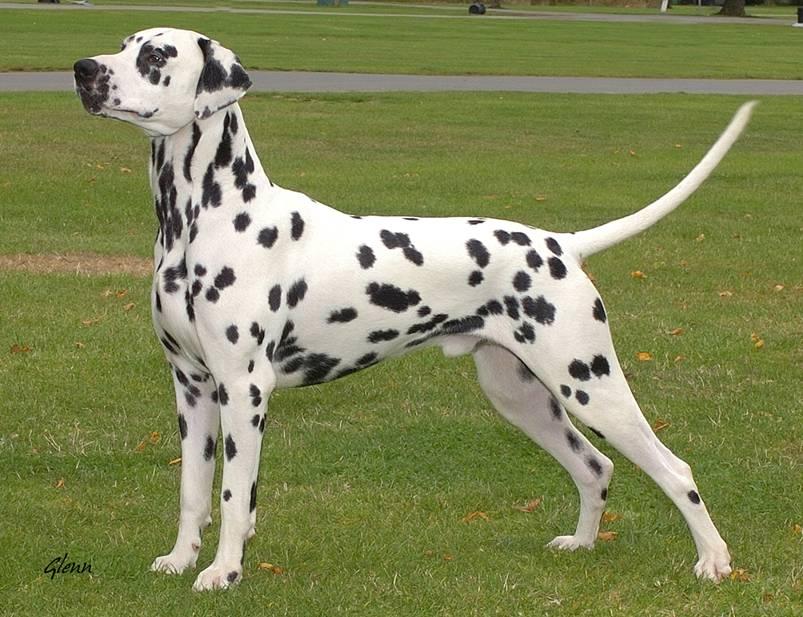 3rd July 2010 - Windsor Champ Show
Judge: Johnathan Goulding
Class: Open Dog
Result: Evo got a 3rd which meant he has got his stud book number and qualified for Crufts for life

We have also now added our affix to Evo pedigree name, which has been granted by the Kennel Club: Elaridge Evolution At Lotsaspots

No puppies are available or planned from Lotsaspots Dalmatians.
However we are always here to help
looking for a puppy or to answer any questions you have about the breed.
WELFARE



Have you thought about having a Dalmatian from welfare?
We also have a Dalmatian Welfare Site
www.dalmatianwelfare.co.uk. on the links page
Dalmatians that need a new home or items that are for sale to help raise money for welfare.